Episode 01: Dollbanger's Sex Doll Girlfriend
Friday, 12 April 2019
Even sex dolls want to be loved. Sexy Japanese doll Mikasa Taunton put the moves on Dollbanger a long time ago and made sure she was top doll. When he took her out of the box, she made sure to snuggle her way into his heart. The first time they had sex, she whispered in his ear, "Give it to me Daddy!" They've been banging ever since. Mikasa takes it deep in her first scene and begs for a load on her cute face.
Doll Star: Mikasa Taunton
---
You can own a doll like in the video.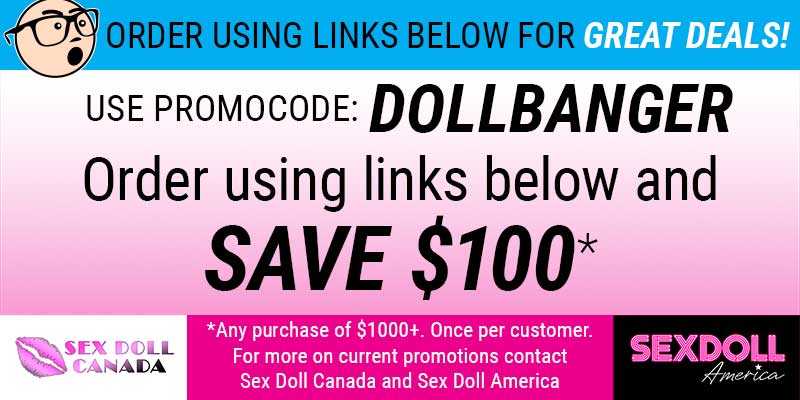 Read Comments
Posted by Carly on 05/29/19 3:23pm

Posted by Dollbanger on 05/29/19 3:29pm

Posted by Carly on 05/30/19 5:44am

Posted by jordenJ on 07/17/19 3:14am

Posted by jordenJ on 07/17/19 3:14am

Posted by hero94 on 03/30/21 7:03pm

Posted by hero94 on 03/30/21 7:03pm

Posted by Dollbanger on 03/30/21 7:07pm

Posted by hero94 on 03/31/21 2:08pm