Episode 17: Cute teen sex doll Bella Roze can't get enough dick
Friday, 7 May 2021
Cutie Patootie teen sex doll Bella Roze came back to the DollBanger house to visit her BFFs Mikasa and Mai Ling but just couldn't keep her clothes on for very long. What a bad girl! On her first night sleeping over the girls had tickle fights and made each other cum. By the time Bella got in front of the camera her pussy was already warmed up. She strips to her skin and cums from daddy's kisses right away. Then she sucks cock, takes it deep and gets cum-covered from her cute face to her rockin tits. What a good girl!
Doll Star: Bella Roze
---
You can own a doll like in the video.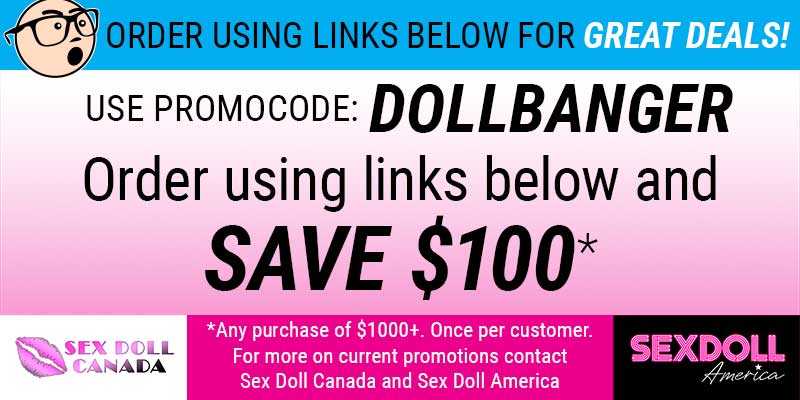 To leave a comment become a member. It's FREE!